Why should I live on campus?
At the University of Iowa, choosing to live on campus means you'll gain more than just a place to live. Your on-campus experience is a place to discover, learn and grow. Don't take our word for it. Did we mention that nearly 94% of first-year students choose to live with us? Here's why: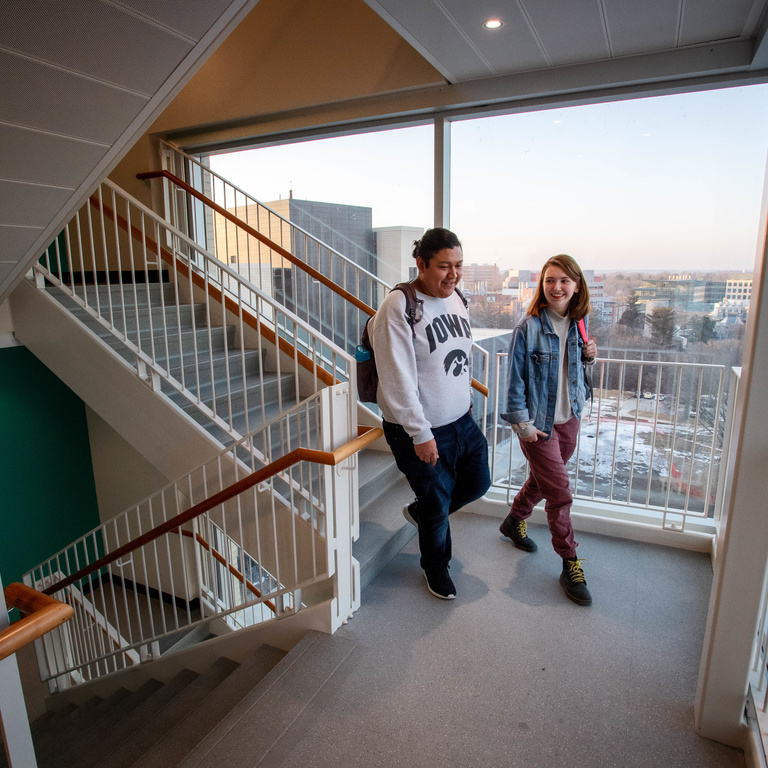 Living on campus allows you to build connections and make new friends. You'll instantly be connected with the Iowa community and have a unique experience that you can only get while in college.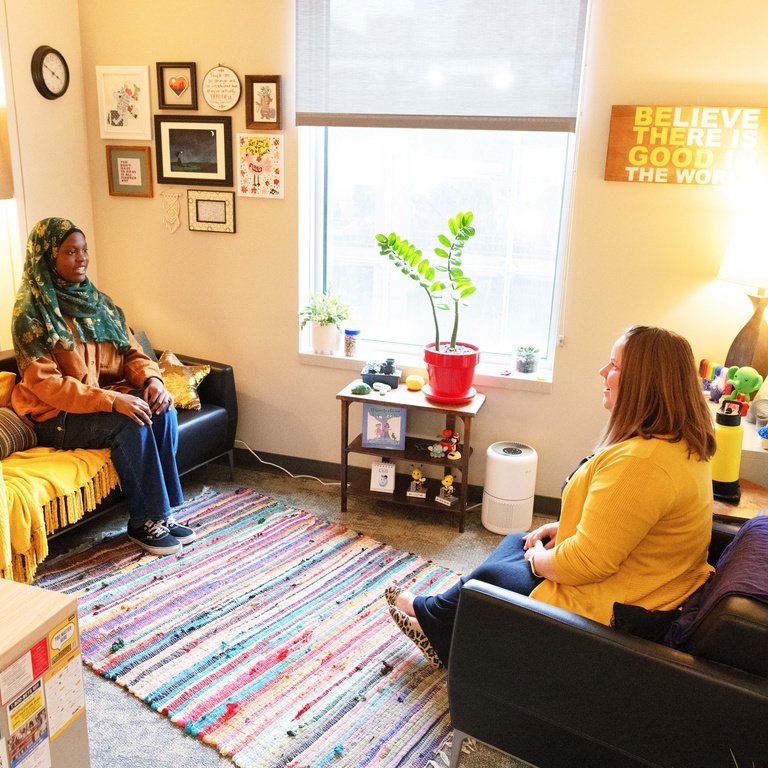 It can be hard to adjust to life in college. We make it easier with a residence education team, resident assistants and embedded therapists who are there when you need support.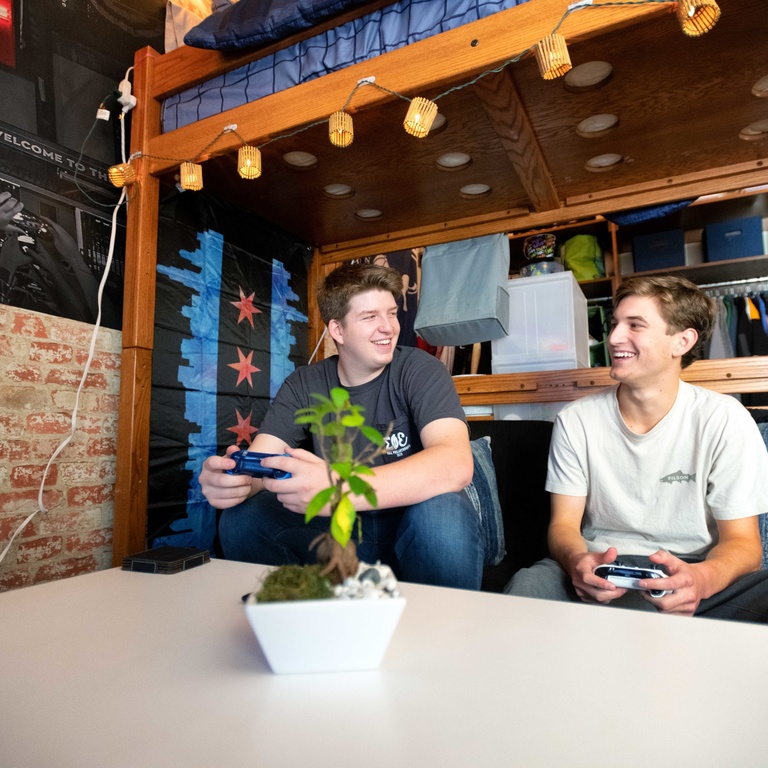 A roommate is an essential part of your Iowa experience. This allows you to understand the differences of another person, learn how to get along with others and make the most of living in the residence halls.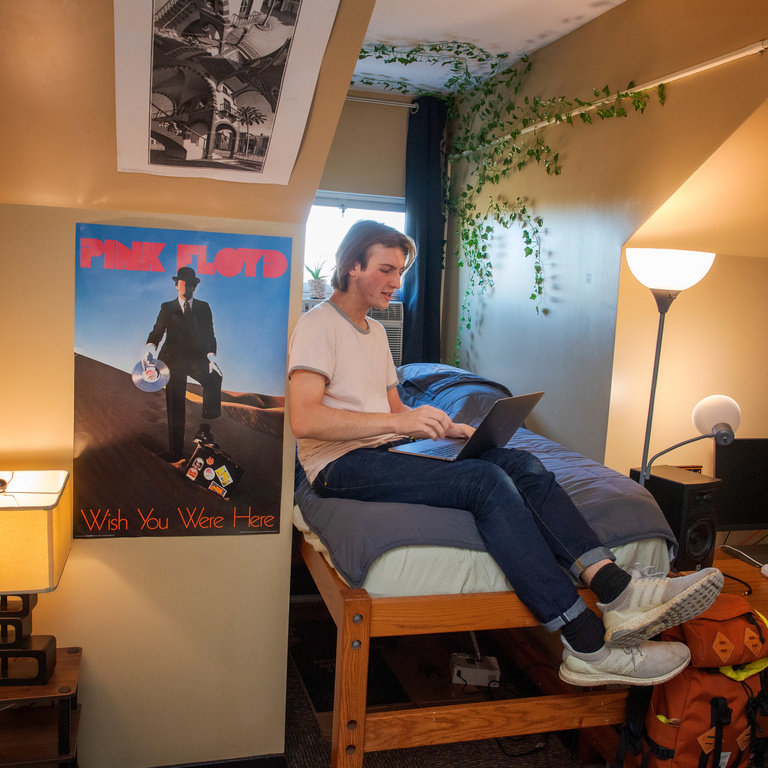 Opportunities for personal growth
We believe that community connections are vital to your success. This takes your Iowa experience to the next level by creating opportunities for you to grow and learn from others.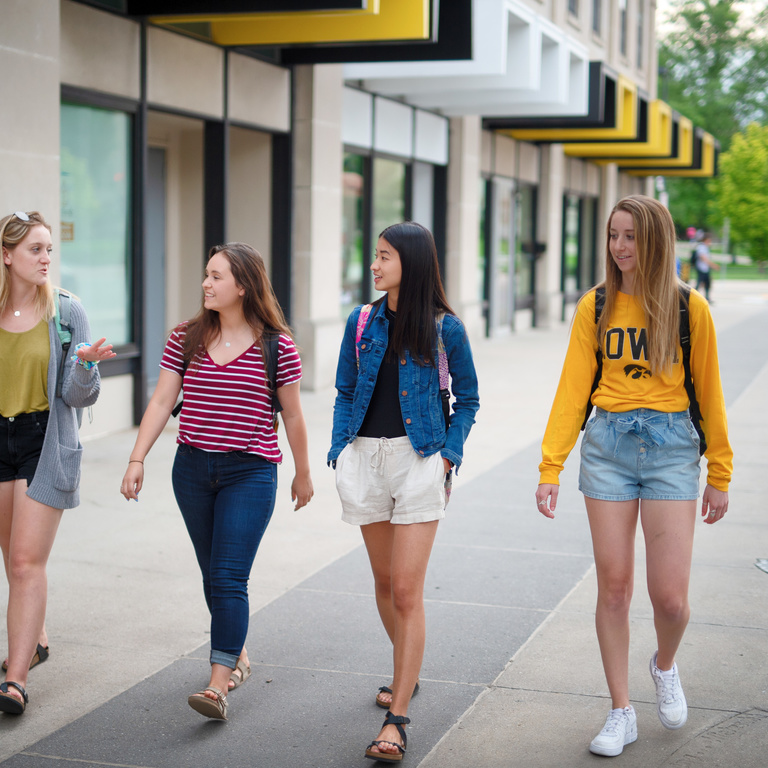 Close to what matters most
We're a Big Ten college town that feels small. Living at Iowa, you'll be closer to classes, on-campus dining, libraries, restaurants, shops and everything the university and Iowa City has to offer.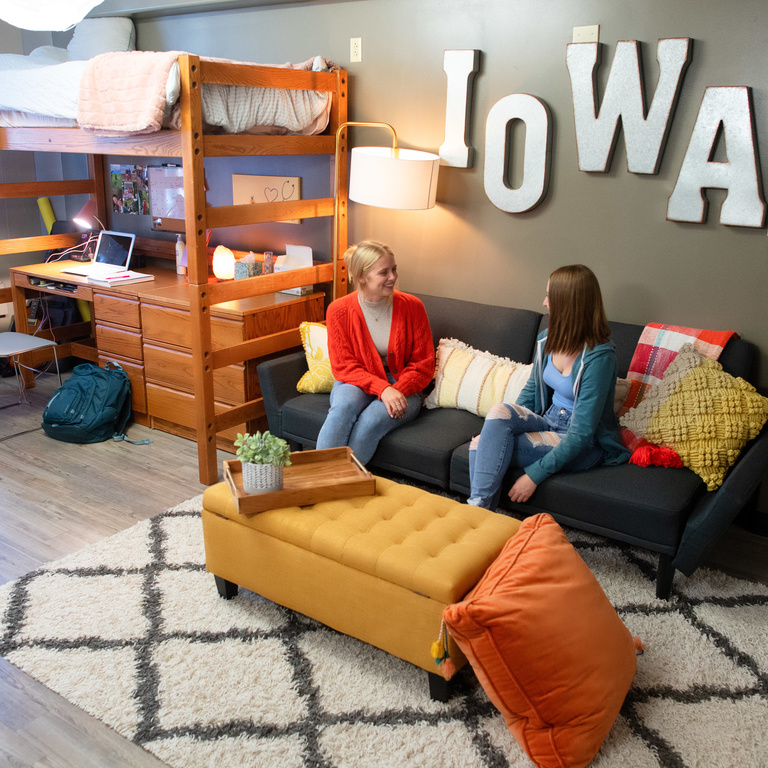 Hawk Talks are conversations that allow our team to connect with you on a personal level, discuss ways that you can get involved and help you feel at home on our campus.
Live in an inclusive community
For students that live in our residence halls, we believe it is up to all of us to create and uphold an inclusive community. 
What is an inclusive community?
An inclusive community is one in which:
The dignity of each human is recognized, valued and heard.
Everyone can be successful and has access to equitable resources and support.
People are safe to be themselves, make mistakes and learn from each other.
Each person has a sense of belonging and knows they matter through having their differences recognized and celebrated.
People are willing to recognize and address their behavior when it is harmful to the community. 
How you can help
You help to uphold an inclusive community by:
Understanding your values, identities, and experiences will influence your behaviors, how you interact with people in the community, and may differ from other community members' values, identities, and experiences.
Listening, with empathy and respect, to others who have similar and different backgrounds, beliefs, and experiences than your own.
Recognizing your own biases and information taught can be incorrect or based on stereotypes. Be willing to unlearn harmful and incorrect information and allow others to do the same.
Acknowledging conflict is part of maintaining an inclusive community. When you are engaging in conflict, seek to understand all perspectives in the situation, confront the conflict in a way that supports everyone impacted, and determine ways to move forward with growth and learning.